Welcome to the Doctoral Programme in Management at TSM
Thank you for your interest in the Doctoral Programme at Toulouse School of Management (TSM). Our campus is located in the heart of Toulouse, just steps away from the Place du Capitole. TSM is also part of Toulouse Capitole University, one of the oldest and most renowned universities in France.
Here at TSM, we have established a robust Doctoral Programme which mixes aspects of a public research-intensive institution with an international approach to management education and strategic autonomy.
Our doctoral students can follow one of five management science tracks:
I am pleased to share that in 2020, the TSM Doctoral Programme was awarded the prestigious EPAS accreditation, delivered by the European Foundation for Management Development (EFMD).
The EPAS accreditation confirms the quality of all facets of our programme provision: from its institutional, national and international environment, through its design, delivery, outcomes and impacts, to its quality assurance processes. It particularly emphasises academic rigour, practical relevance, internationalisation, ethics and sustainability.
I invite you to review our Programme Description page, for a full overview of our programme structure and to learn more about our affiliated research centers: the Laboratoire Gouvernance et Contrôle Organisationnel from Université Paul Sabatier, and TBS Research Centre, affiliated with the internationally accredited Toulouse Business School. More information regarding the coursework and degree pathways, can be found under our Curriculum page. While all instruction and course work is conducted in English, students can write their thesis in either French or English.
If you are interested in joining our Doctoral Programme, we would love to hear from you. The application process is described in the Admission Section of our site, where you will also find video tutorials containing information on how to apply and maximise your chances to join the TSM Doctoral Programme. Do feel free to get in touch with any further questions at phdadm@tsm-education.fr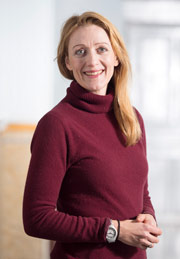 Marion Fortin
Director of the Doctoral Programme
at the Toulouse School of Management
&nbsp